Who Can Help with Fire Damage Restoration at my Mount Vernon Home?
7/30/2021 (Permalink)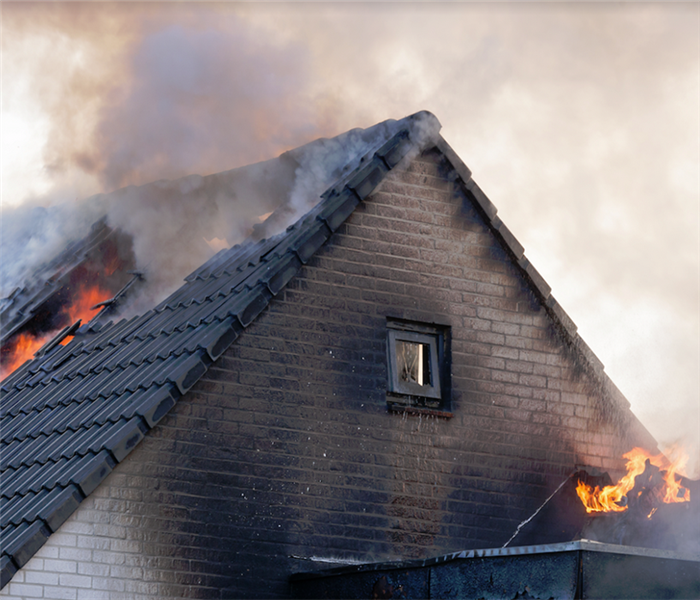 Affected by a recent fire? Contact team SERVPRO to aid in fire damage remediation in your home. Our certified technicians are standing by.
SERVPRO Can Provide Fire and Smoke Damage Restoration and Cleanup in Mount Vernon
During the summer months, outdoor cooking can create a risk for having a fire start on your property. When the weather is nice, many people choose to cook on outdoor grills and smokers, posing a danger if something goes wrong. If the grill or smoker is left unattended, they could ignite fuels in your yard, and then the fire could spread to your deck or home.
During fire restoration in Mount Vernon, our SERVPRO technicians will first make your property safe for workers and occupants. We can fully inspect your property and look for things that could cause electrical shorts or other hazards. If the fire started from outside your house and part of your structure is exposed, then we can board up the holes to secure your property during the work process.
Once we make sure your home is safe for our crew, we can conduct the following services:
Water & Fire Damage Restorations
Fire and Smoke Damage Restoration and Cleanup
House Fire Clean Up
Smoke Remediation
If the fire started by a grill outside and then spread to your house, your home has a good chance of major structural damage. When this occurs, we can remove all of the burnt debris like your charred exterior walls. If structural components like your wall studs and roof trusses got affected, we can either sand them down and treat them or remove pieces to get rebuilt.
If grilling outside ever creates a fire disaster, it is wise to call SERVPRO of Skagit County at (360) 873-8744.