My Store Has Flooded, What Should I Do?
8/15/2020 (Permalink)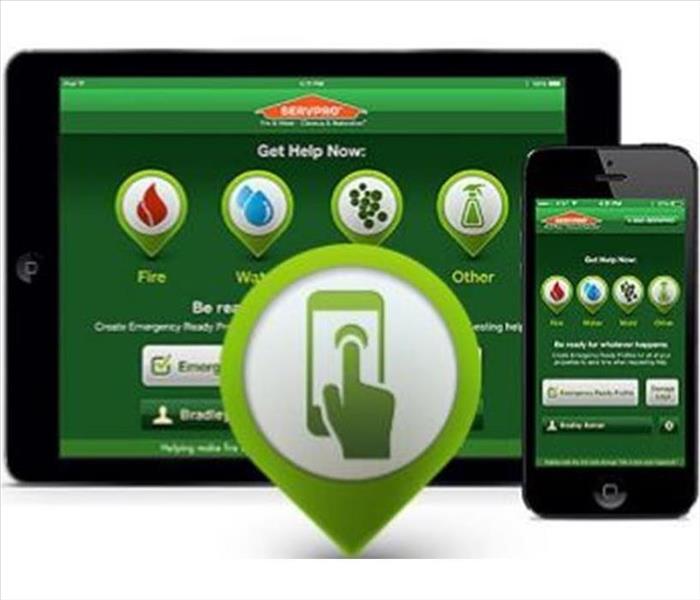 Are You Prepared for Flooding with Your Handy ERP-SERVPRO'S Emergency READY Profile Plan? If not, in Mount Vernon, Call Us for a Free Consultation.
Your First Move Should Be To Contact a Reputable Mount Vernon Commercial Floodwater Removal Service.
Periodic flooding is just a fact of life in this part of the Pacific Northwest, and Mount Vernon, prone to the same excessive yearly rainfalls as the rest of the region, is no exception to this. In the spring, flood risks are especially significant as mountain snows melt and flow down into the Skagit River. However, the risk of flooding is always relatively high because of the area's heavy rainfall throughout the year. Considering all this, it behooves local business owners to adequately anticipate and prepare for flooding, well before it happens. These measures help them avoid flood damage altogether or substantially mitigate it. With that said, if your business is ever impacted by floodwaters, contact a proven removal service for help.
What Makes SERVPRO Better Than Other Local Floodwater Removal Services?
Your neighborhood SERVPRO has built a strong reputation as one of the best Mount Vernon floodwater removal services. Time and again, we have proven both our dedication to pursuing excellence and to our customers' satisfaction. Some of the many positive characteristics of SERVPRO are:
We are a local company, comprised entirely of caring experts who live near your business, so our technicians are faster to your location than most other services
Our experts are known for their skill in removing floodwaters, effectively dealing with biohazards, and remediating flood damage
Company workers are equipped with specialized commercial-grade remediation equipment like massive truck-mounted extractors that can rapidly remove large amounts of standing water from large commercial structures; and powerful low-grain refrigerant (LGR) dehumidifiers that can quickly condense moisture out of the air to levels below forty grains/pound
We offer 24-hour emergency service
These attributes have made us highly successful in handling flooding events at commercial sites. As a result, we have been able to save and effectively restore a wide range of businesses, including small retail shops, big box stores, office buildings of all sizes, and hotels.
What Specific Training and Industry Knowledge Do SERVPRO Technicians Have?
Company professionals receive both extensive in-house company training and take certification courses provided by the Institute of Inspection, Cleaning and Restoration Certification (IICRC). Our company trains them in such things as water restoration, mold mitigation, and carpet & upholstery cleaning. We also offer our employees continuing education in these subjects. Some of the various IICRC certifications they study to receive are:
Water damage restoration
Applied structural drying
Applied microbial remediation
Odor control
These highly-valued industry certifications are indicative of our technicians' wide-ranging floodwater damage remediation knowledge.
Looking Ahead, How Can I Prepare My Business for Potential Flooding?
According to SERVPRO, there are several ways to protect your commercial site from potential flooding and mitigate damages. These preventative methods range from the innovative to the conventional and include:
Creating a SERVPRO Emergency READY Profile Plan (ERP) for your business, which concisely lists all contact information and critical details about your property, before disaster strikes, so that a plan of action can quickly be implemented when a flooding event occurs
Inspecting and making sure your drainage systems are in good working order to reduce the speed at which your business becomes inundated with water
Repairing any damage to your structure's foundation to reduce the chance of floodwaters seeping into your lower floors
Protecting the perimeter of your property with sandbags to divert floodwaters away from your business structures
Covering all windows, doors, and service entrances with plywood in order to prevent as much stormwater from entering your buildings as possible
Although nothing safeguards your property completely from a flood, these measures should substantially reduce your chances of suffering a flood's maximum effects.
How Can the SERVPRO Emergency READY Profile App Help Me Limit My Losses in a Flood?
The Emergency READY Profile App is one of the newest tools in our arsenal. It establishes your neighborhood SERVPRO as your remediator, sets up a plan of action before disasters strike, and helps speed up response times whenever problems do occur. On the app, you can create and store crucial information like key contacts, property floorplans, utility shutoff sites, local weather, damage photos, and other things of importance. In the end, this all enables our experts to respond to and resolve your flood issues as soon as possible, thereby saving you money in the long run.
No one likes to think about their business flooding, but it pays to do so and plan ahead. With anticipation, you can often save your commercial enterprise and limit flood-related expenses at the same time. Remember, if a storm ever inundates your business, your friends at SERVPRO of Skagit County are here to help. Call us at (360) 873-8744 for assistance.