The Importance of Content Protection After Mount Vernon Office Flooding
6/21/2021 (Permalink)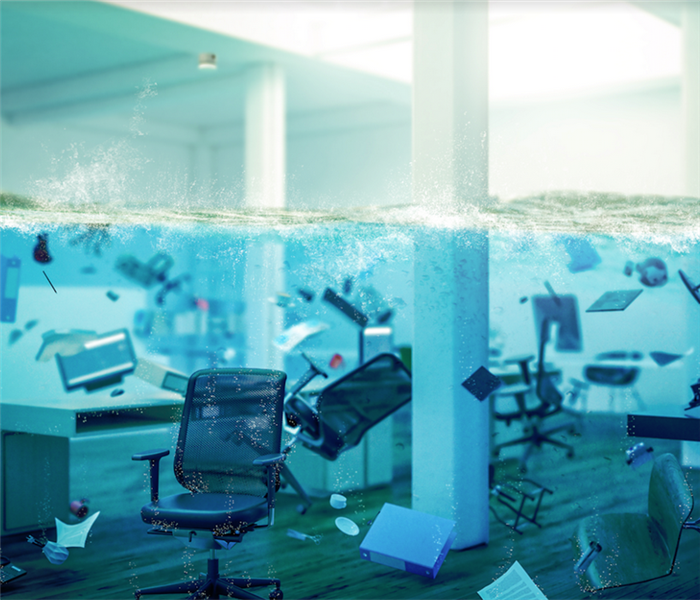 Was your office recently flooded? Team SERVPRO is standing by with water removal equipment and trained technicians ready to help!
We Have Methods for Protecting Vital Documents and Equipment in Mount Vernon Office Flooding Situations
After flooding in an office building, the focus is the measures possible to get the facility back up and running at full capacity. Entrusting this outcome to SERVPRO means you are getting efficient efforts from certified technicians prioritizing your pressing concerns.
On-Site Relocation Solutions and Strategies

When equipment and other vital items become victims of flood damage in Mount Vernon offices, our professionals must respond fast to help. As part of our mitigation approach, we can relocate items in the path of migrating water to prevent unnecessary loss.
Pack-Out Process and Advantages
When substantial exposure occurs and the likelihood of contamination is high, we have leading cleaning professionals and certified technicians at our nearby SERVPRO facility to offer focused cleaning and restoration efforts. Some of these actions include:
Surface cleaning
Deodorization
Disinfection
Drying
Move-Back Inspections and Actions
With the actions taken to protect documents and equipment from the office building, certain clearances are required before these items return. As is the case with mold and fire damages, flood-damaged items require staging and inspection before loaded onto transports for reinstallation in the office.
From content relocation to move back, protecting the items that matter most in a flood is a trusted action for SERVPRO of Skagit County restorers. We can help when disasters strike – give us a call today at (360) 873-8744.