Where Can Homeowners Go to Restore Their Fire-Damaged Residences?
9/23/2020 (Permalink)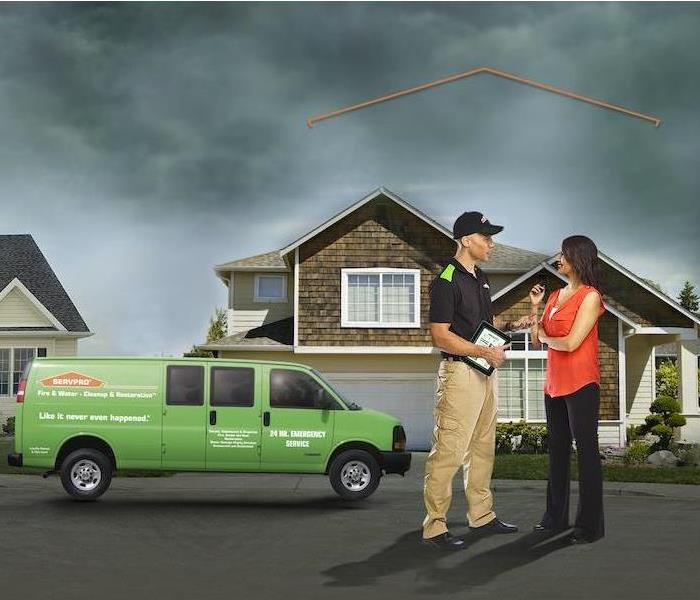 The situation can feel overwhelming when your home is affected by fire damage. Call SERVPRO for effective remediation services.
SERVPRO Technicians Can Return Mount Vernon Residences to a Clean, Safe Condition Ready for Occupation Again.
Where Do Technicians Begin?
SERVPRO technicians start in Mount Vernon homes with a checklist to ensure thorough restoration, no matter the disaster. It allows our teams to carefully clean the home, remove debris, and perform other tasks as rapidly as possible.
What Are the First Actions Technicians Take?
Fire damage restoration in Mount Vernon begins with three preparation actions:
Initial Contact – A homeowner's call starts it all. Our operator has a set of questions that tells technicians what equipment and other resources to bring, such as generators, foggers, and cleaners.
Inspection and Damage Assessment – The team leader inspects the home to ascertain the scope of damage from the fire and how to restore the home.
Securing the Home – Fire can damage doors, roofs, walls, and windows. Securing the home with plywood and tarps can prevent further damage from trespassing, animal intrusions, and the weather.
What Comes Next to Restore an Area Home?
Water Removal – Homeowners are surprised to discover that the water to put out the fire can also cause damage. Quickly removing it with pumps and extractors can reduce further damage to walls, flooring, and structural framework that the fire did not touch.
Smoke and Soot Removal – Technicians use sponges, cloths, water, and cleaners to remove smoke and soot residues from the floors to the ceilings, and most personal property surfaces.
Clean and Disinfect – Technicians clean and disinfect all restorable personal and structural items affected by the fire. Technicians use cleaning agents not available to the general public with industrial-grade equipment to restore the property to its pre-fire condition.
Physical Restoration – This final step is where technicians make each home look like it did before the fire. Actions include replacing carpets, hanging new wall panels, painting, and installing new plumbing.
Call SERVPRO of Skagit County at (360) 873-8744 today to schedule a service call for your home. We are here to return your residence to its pre-fire condition as quickly as possible.