Where Can Homeowners Get Storm and Flood Damage Restoration Services in Mount Vernon?
11/28/2021 (Permalink)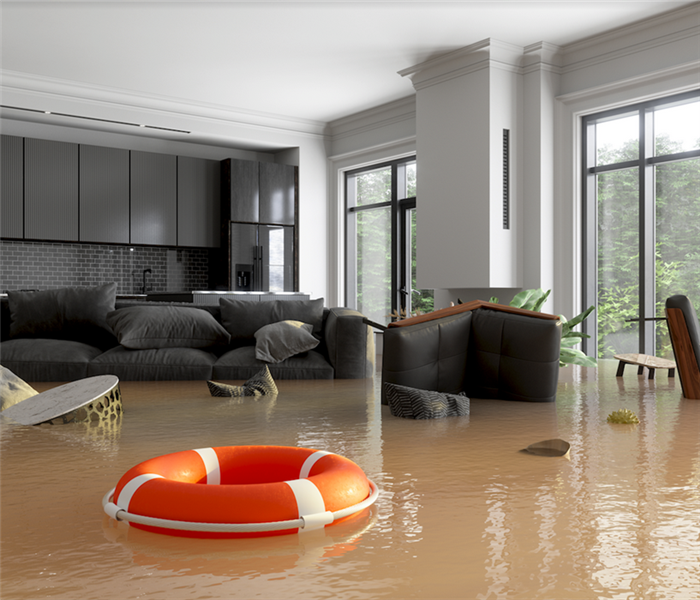 Facing flooding? Team SERVPRO has the experienced technicians and effective equipment to tackle the flood damage remediation task. Call us 24/7.
They Can Hire SERVPRO To Perform Storm Flood Damage Repair in Mount Vernon
Having a flooded home is frustrating and stressful, but you can clean it up with professional assistance. SERVPRO has the expertise to clean up and repair your home after storm and flood damage. Our technicians have assisted thousands of flood damage victims in restoring properties of any size to their original condition.
We get right to work employing proven strategies to deal with storm flood damage in Mount Vernon. Floodwater may contain contaminants like sewage, petrol, silt, sand, and oily substances. We can examine your home to determine which water restoration procedures and equipment are most suitable for dealing with contaminated water. Our SERVPRO restorers can perform the following procedures:
Removing standing water
Dying out the property
Cleaning contaminated areas
Fixing or replacing damaged structures
Water removal
Excess water threatens a house and endangers its contents. We take content preservation as seriously as the property itself. If two inches or more of water is standing in the affected areas, we can extract it using submersible pumps. The more water we extract, the less moisture we have to remove using dehumidifiers.
Drying out the property
Airflow is essential when drying structures. Our SERVPRO restorers know the appropriate techniques for using airflow to dry a house. We use air movers to increase the evaporation rate and dehumidifiers to remove moisture. We also create a drying goal, which indicates the conditions that contents and materials should display when we restore them to preloss dryness. Drying goals are the conditions we want to bring about in affected areas.
Cleaning contamination
We can remove the contamination in your home using germicides and disinfectants. These are antimicrobials that destroy about 99 percent of the organisms they contact on the surfaces where they are applied.
Fixing or replacing damaged structures
Our SERVPRO team can repair or replace damaged structures like roofing, siding, and walls.
When in need of storm and flood restoration services, call SERVPRO of Skagit County for help. Our 24-hour helpline is (360) 873-8744.