Who Can Help if I Find Attic Mold in my Anacortes Home?
10/27/2021 (Permalink)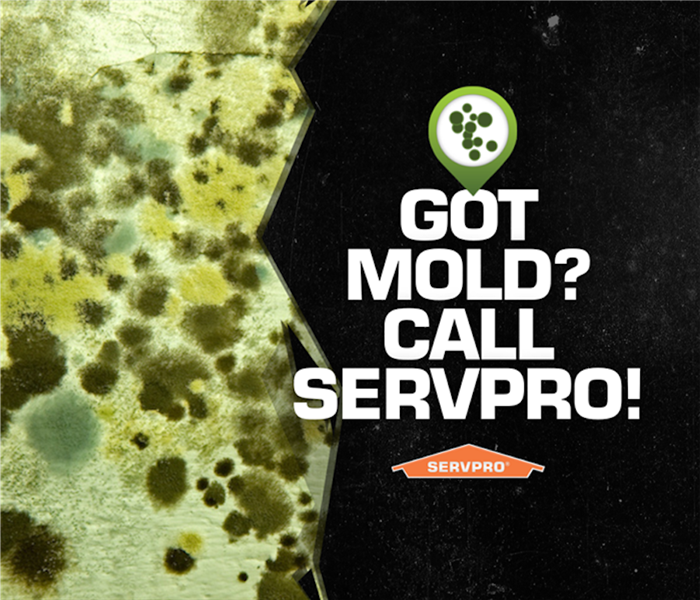 SERVPRO mold remediation technicians use the latest technology and equipment for every size disaster.
SERVPRO Has Mold Specialists in Anacortes
Fungi are present pretty much everywhere in nature. The outdoors contains several species, but if a fungus starts to grow in your house, it could cause you several problems. A mold only needs an organic food source, moisture, the ideal temperature, and time to develop. Unfortunately, places in your home that you don't go into very often are prime places for fungal growth. Areas like your attic are common places for mold since most people don't enter their attic daily.
During most mold remediation projects in Anacortes, our SERVPRO technicians find that a small, slow leak can be the source of moisture. Therefore, a small leak in your roof could cause mold to grow in your attic. Elevated humidity levels could also provide enough water for mold to grow on your roof trusses or the other side of your ceiling. Since attics mostly contain your wood trusses and insulation, they can become prime food sources for fungi. Once a mold forms in your attic, it can quickly spread into the entire area.
Mold can cause health effects; it is wise to call the mold specialists at SERVPRO for help with remediation. If the remediation process is not conducted correctly, the mold could spread to previously unaffected areas or come back after attempted remediation. To prevent spores from spreading or the fungus returning, we can provide the following:
Black Mold Remediation
Bathroom Mold Remediation
Attic Mold Remediation
Basement Mold Remediation
Mold Inspections
Black Mold Damage Repairs
If all of the wood in your attic is affected, we can take steps like sanding or sandblasting to remove it from the surface. Then we can apply a sealant paint like Killz to the wood to prevent future fungal formations.
If you suspect there could be mold in your attic, it is wise to call SERVPRO of Skagit County at (360) 873-8744.