Can Water Get Removed from Damp Engineered Wood Flooring in Mount Vernon Homes?
9/22/2021 (Permalink)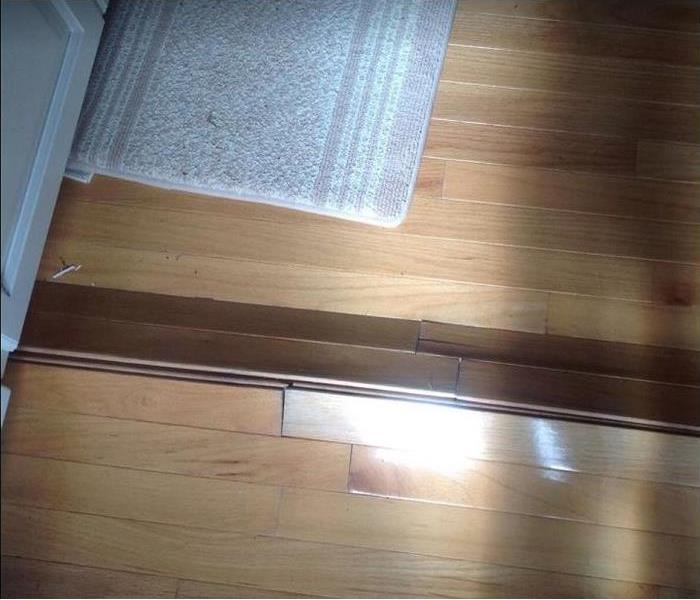 Water is no friend to wood flooring and needs immediate removal. Call SERVPRO for for your emergency water damage restoration needs..
Moisture and Water Removal Strategies Target Surface and Trapped Water in Mount Vernon Properties
After situations like burst pipes or ceiling leaks, common flooring elements like engineered wood can be at risk of absorbing standing water and become warped. Our experienced SERVPRO of Skagit County team works quickly to manage surface and trapped moisture to protect your home and prevent more invasive restoration needs.
Clearing Surface Water Concerns
Water sitting on the surface of engineered wood flooring can be the focal point for water removal in Mount Vernon homes. Clearing any pooling and surface moisture is vital to reducing the penetration of this water through seams and flooring pores to bloat and disfigure the planks. There are multiple water removal strategies, including:
Squeegee Wands
Light Wands
Wet Vacuums
Submersible Pumps
Removal of Trapped Moisture in Wood Plank Flooring
There are several strategies for reducing the moisture content of wood flooring after saturation occurs. Tenting isolates the affected areas making tools like drying mats operate more efficiently. This process enables us to monitor it closely for moisture content changes to ensure that over-drying the material does not occur.
Controlled Demolition and Reinstallation Where Needed
We can also help with the controlled demolition and repairs of damaged wood elements and flooring when necessary with a general contractor license. If trapped moisture in wood planks has already chemically bonded with the material, restoration is no longer possible.
Removing water from the floors of your water-damaged home can be a challenge for even experienced restoration professionals. With our fast response and leading recovery equipment, we can protect exposed elements to reduce demolition and reconstruction where possible. Give our SERVPRO of Skagit County team a call today at (360) 873-8744.