Torrential Storms in Mount Vernon Can Cause Flood Damage
8/23/2021 (Permalink)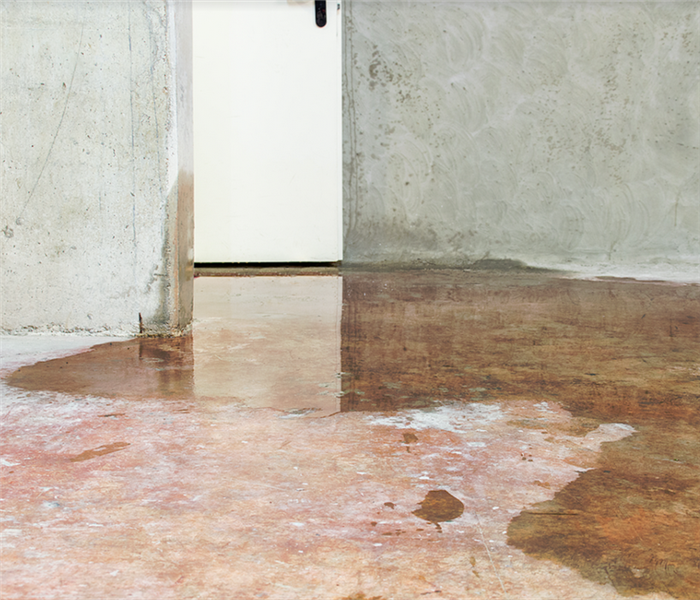 When your basement has flooding, secondary damages can quickly ensue. Tackle flood damage by contacting SERVPRO right away for services.
Restoring Water Damaged Homes in Mount Vernon Is Less Overwhelming with SERVPRO's Help
Sometimes it is not only the storm's size but also the frequency with which rain falls in Mount Vernon that ends up causing water damage to its homes. Rising water levels can be behind basement flooding, and the storms can easily make their way through windows and doors, leaving you in need of a professional water damage restoration. When you need emergency services following a water event, make sure to select a team known for its knowledge and expertise.
In Mount Vernon, flood damage is no match for SERVPRO and our staff of experts. When the incident requires sewage cleanup and disinfecting, our crew is ready for it. Thanks to our training with leading experts in the industry and our past on-the-job experience, we have a clear understanding of the essential steps to conducting a successful water damage restoration in your home. Starting with industry-grade equipment and following the latest techniques, we handle the following aspects in the course of addressing flood damage in your home:
Water extraction- pumps of varying sizes along with specialized equipment such as extraction wands and drying mats help us take care of the unwanted water in your home.
Drying-air circulators, dehumidifiers, and desiccants all help us dry the air and contents of your home and restore humidity to their normal levels.
Disinfecting- flood water contains bacteria, and its spread can be not only bothersome but also harmful. Issues like mold can cause effects to your health, making swift action extremely important as soon as outside water finds its way into your home. To help, we apply antimicrobial solutions to discourage its growth.
The team at SERVPRO of Skagit County is your best ally when storms fall upon your home. Call us at (360) 873-8744 and let us leave your home "Like it never even happened."