Mold Removal in a Mount Vernon Home Is Not a DIY Project
8/28/2021 (Permalink)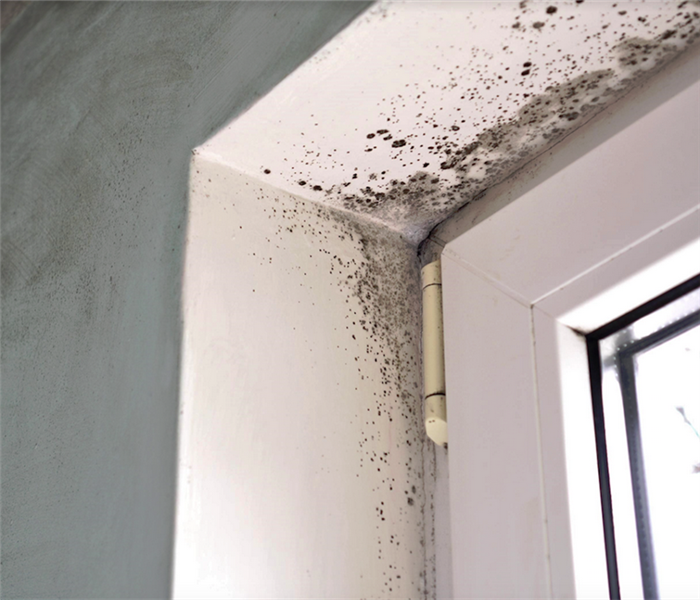 Discovered a recent mold infestation in your home? Contact Team SERVPRO right away to investigate the extent and remediate the mold damage.
Trust SERVPRO for Mold Removal if you Live in Mount Vernon
Mold infestations can happen to any homeowner in Mount Vernon. The age of the home, leaks, and the weather can all contribute to creating a hospitable home for mold spores to grow. Mold remediation, however, is not for just anyone to tackle. As easy as it may look, mold removal goes beyond wiping down a surface with a store-bought solution. In reality, it requires expert assessment and intervention to avoid an escalation of the problem.
In Mount Vernon, call our mold removal team at SERVPRO for the best advice. When you reach our 24-hour line, you gain access to a group of experts trained to understand the repercussion of mold growth in your home. We also count on the best equipment and techniques in mold remediation, all focused on its removal and preventing a recurrence. To achieve our goal, we focus on the following throughout our work:
Addressing the source of the problem, namely the cause of increased humidity and other factors that make your home a suitable environment for mold growth.
Separating unaffected areas from your home by creating physical barriers and interrupting any house-wide ventilation that helps mold spores travel freely through your house.
Attacking mold colonies by soda blasting or sanding them. We follow their elimination with anti-microbial solutions to discourage future growth.
Once mold growth blemishes an area greater than ten-foot square, please consider professional assistance. Many homeowners pay more in the long run when demolitions and build backs are needed after an unsuccessful mold remediation.
It doesn't matter how mold made it into your home; SERVPRO of Skagit County is here to help eliminate it. Call us at (360) 873-8744 and let our staff help protect you from the undesirable consequences of mold in your home.