Can an Anacortes Home with Flood Damage Be Repaired?
9/7/2021 (Permalink)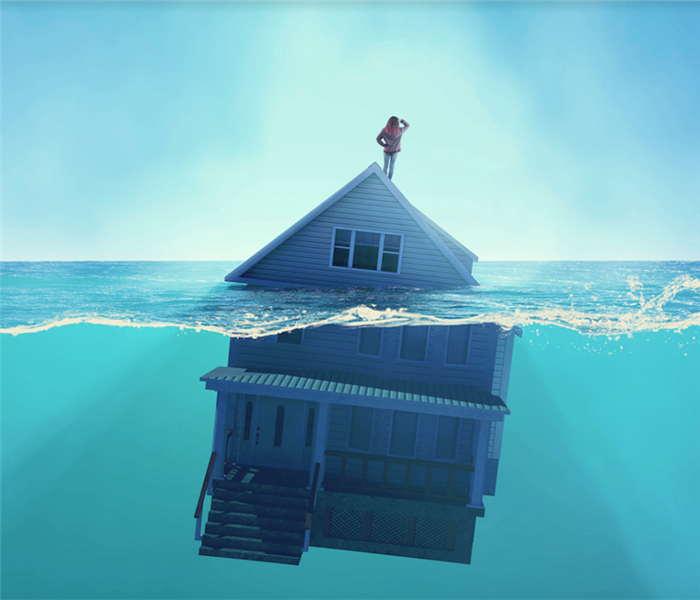 Flooding can sometimes feel like an overwhelming emergency. Contact Team SERVPRO for certified water removal technicians and efficient services.
Flood Restoration of an Anacortes Home is Possible Thanks to SERVPRO's Expertise
Flood damage to an Anacortes home may look like the house is a total loss. Debris, sludge, and the presence of bacteria may look like water restoration is impossible, but only a certified water restoration team can make that assessment. Before you give up on restoring your water-damaged home, make a call to a leading water damage restoration crew and let them recommend a course of action to save your home and belongings.
In Anacortes, flood damage emergency services are available to you by making a call to SERVPRO. Our staff is available around the clock to bring the latest in flood damage restoration and water damage repairs into your home. Once we arrive at your home, we don personal protective equipment and start to identify the extent of the damage and the steps we need to take to restore your home while mitigating your loss. Our intervention is carefully documented, and our team is ready to help with your insurance claim process.
What does flood damage restoration entail?
Each situation is unique, and our SERVPRO team handles them accordingly. However, a few core processes are common to most, if not all, flooding situations. Those include-
Extracting water from the home using powerful pumps and discarding it according to environmental and local regulations.
Cleaning each surface from sludge and removing any debris remaining in the home. As warranted, we may suggest move-out services to store or clean specific items off-site and keep them safe until the house is ready.
Application of anti-microbial solutions to control bacteria growth, especially mold, is a common consequence of any event where humidity levels rise dramatically.
SERVPRO of Skagit County is your premier flood restoration partner in your time of need. Call us at (360) 873-8744 and let us leave your home "Like it never even happened."