What Is the Best Way to Get Water Out of My Home?
6/27/2020 (Permalink)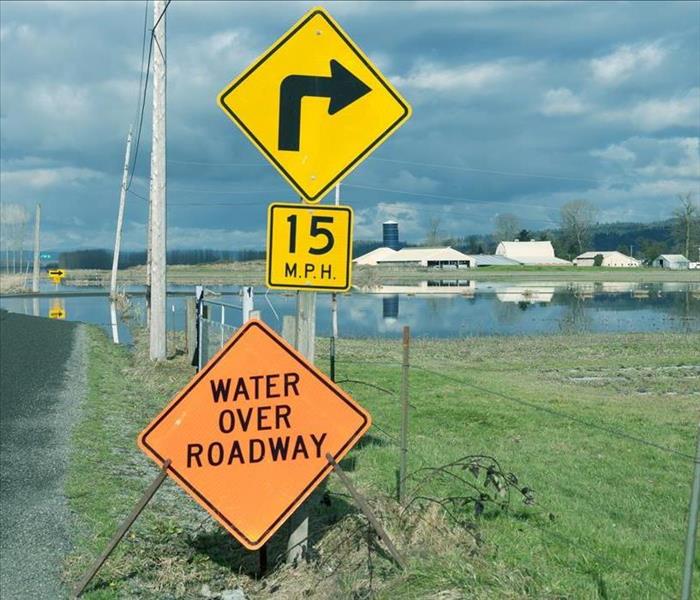 Certified SERVPRO Clean means floodwater removal is followed up by a disinfecting process to restore your Bremerton home to a safe place.
Bring in SERVPRO Restoration Teams to Clean and Dry Your Bremerton Home
Storms are common at this time of year in our Bremerton area. High winds are usually a limited threat, with the water flooding inside being the primary source of damage.
Why is Floodwater More Damaging than Water from A Split Washing Machine Hose?
Bremerton flood damage is worse for a home because it contains a sample of everything that the water crossed before it entered your home. SERVPRO technicians know that they have to spend additional time and resources cleaning up after the dirty water and removing any debris it carried inside.
How Much Cleaning Is Needed in My Home?
Floodwater can contain soil, animal waste, weed killer, and far more. Fortunately, our technicians have access to an extensive inventory of cleaning agents designed for every type of contaminant that might find its way into your home.
As part of cleaning, our technicians also have access to an extensive equipment inventory as well. Technicians use commercial-grade vacuums to remove contaminants from carpets before disposal and for linoleum and wood flooring to clear them for cleaning. How much and how long depends on the amount of contamination left behind by the floodwater.
What About Items Like Upholstered Furniture?
SERVPRO technicians can clean and dry those as well. They can use injectors to force a cleaning agent directly into a stain on a piece of furniture and avoid the risk of affecting the color of the rest of the fabric. Technicians also have access to devices which generate a heated, particle cloud of cleaning agent that can penetrate deeply into a sofa or recliner, attacking and neutralizing the contaminate. These devices are also very useful in eliminating odors.
To get the residential restoration process started here or on Bainbridge Island, call SERVPRO of Kitsap County today at (360) 373-1290. We are here for you.