How to Handle Every Damage Situation in Mount Vernon With Ease By Calling SERVPRO
10/31/2019 (Permalink)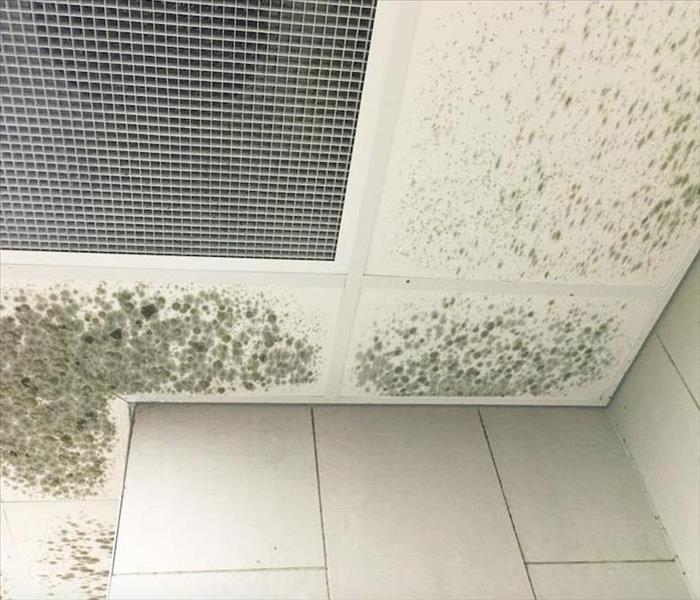 Don't let mold send you packing! Contact SERVPRO to evaluate the situation and remediate any damage.
The Advanced Guide to Damage Remediation Services in Mount Vernon
Through a blend of honesty, hard work, and advancements in the technology of restoration services, our SERVPRO team has become a trusted name for Mount Vernon homes and businesses over more than a decade. Skagit County properties experience damaging effects of fire, storm, mold, and water losses. Our professionals have training and accreditations through the Institute of Inspection, Cleaning and Restoration Certification (IICRC) to become knowledgeable assets of our growing brand.
Fire

Cleaning is one of the strong suits of our fire recovery team. As challenging as fire loss effects can be in Mount Vernon homes or businesses, we have a full division of qualified employees that can help. Through the application of modern restoration techniques and cutting-edge tools and equipment designed for deodorization, cleaning, and residue removal, we can make more fire emergencies "Like it never even happened."
Our SERVPRO team focuses on caring for the contents of your Mount Vernon home, beginning the moment that we arrive. Soot and other particulates can threaten your belongings swiftly, so our contents department can work to protect these possessions right away. As much as possible, our team works to restore these items on-site and return them to their original location. If the effects are too severe, we might pack-out belongings to our nearby facility for cleaning and storage instead.
Part of providing our customers with the full-service experience after fire damage in Mount Vernon homes is offering reconstruction and repair. Fires can quickly cripple structural elements, and part of returning your property to preloss condition hinges on controlled demolition, debris removal, repairs, and even full-scale reconstruction of destroyed areas.
Storm
As part of the Pacific Northwest, our communities remain susceptible to the severe weather that we can experience both from our neighbor to the north and what hits the west coast from the Pacific Ocean. These powerful weather events can quickly compromise Mount Vernon homes ranging from several feet of heavy snow on roofs to hurricane-strength winds that can break windows and tear off the siding. These situations can be unsettling without a plan, but our SERVPRO team is here to help.
Flooding is an unfortunate effect of structural breaches and prolonged rainfall typical to Washington. With this threat looming for many properties, our professionals have developed fast response plans that have our IICRC-Certified Water Restoration Technicians (WRT) and our Applied Structural Drying (ASD) specialists in route and arriving quickly. With our effective mitigation strategies, we can remove standing water and eliminate saturation to Mount Vernon construction materials and contents.
We have a focus on protecting flooded properties from bacteria and microbial growth when possible. The use of sporicides and disinfectants can help us to eliminate threats on contact and reduce the need for material removal if the contamination levels are not at the highest rating. In situations where demolition and build back is necessary, we have a full-service team of general contractors ready and able to help return Mount Vernon homes to pre-flood condition.
Mold

Mold damage in Mount Vernon homes and businesses is a more common threat than many property owners might realize. With the higher humidity levels and excessive rainfall expected throughout the year, homes can easily encounter persistent damp conditions that lead to mold production. Our objective as a remediation team is not only to remove the colonies discovered on the property but to provide lasting solutions that prevent similar recurrences in the future.
As with any mold situation, containment is one of the first steps to protecting your property and its occupants from the effects of colonization. Mold can emit volatile organic compounds (VOC) that can exasperate respiratory problems for those exposed and lead to other detrimental health effects without the appropriate intervention. By containing the damaged area, we can regulate the concentration of spore activity and begin filtering out threats as our team works inside the zone to remove the mold colonies spreading in your Mount Vernon residence.
Debris removal and controlled demolition are both effective processes that can reduce the concentration of harmful particulates and debris circulating. Through the oversight of our licensed contractors, we can remove damaged portions of drywall and other organic material to make cleaning easier and faster. When remediation completes, these same professionals can perform full-scale build back and reconstruction for recovered Mount Vernon homes.
Water
Much of the success that we have had in the water recovery niche comes from our commitment to the best tools and equipment available in the industry. Our connection with the larger SERVPRO organization warrants us access to the latest machines, cleaning products, and techniques that set our restoration services apart from the competition. Water loss incidents are an everyday concern somewhere in Mount Vernon, and our IICRC-Certified WRTs can help.
We have a firm reliance on the changing scope of technology to bolster our efficiency and productivity addressing water damage in Mount Vernon properties. Because so many parties become involved in the restoration of a home after a loss incident, we have developed unique software exclusive to our brand called DryBook that documents the drying process and milestones that our professionals reach in the restoration of a home. We can also utilize this same information to coordinate efforts with insurance companies and our customers to keep everyone knowledgeable about the process and what is still to come.
Cleaning is a vital element to the work that our team does following a water loss incident, as residues and debris can be a challenging situation to overcome. Much like the personnel that we provide to address the water damage effects and structural drying, we also have IICRC-Certified technicians endorsed for Carpet Cleaning (CCT) and Upholstery & Fabric Cleaning (UFT.) These accreditations help our technicians to address nearly all hurdles in getting you back in your Mount Vernon property as quickly as possible.
Restoration services are not exclusive to one company or another, but when disasters strike, you have a small window of time to make a decision that best for your property. Our SERVPRO of Skagit County restoration specialists can help with a prompt response and confident recovery approach. Give us a call today at (360) 873-8744.