Fixing Unique Problems after Fire Damage Affects Your Mount Vernon Home
9/15/2019 (Permalink)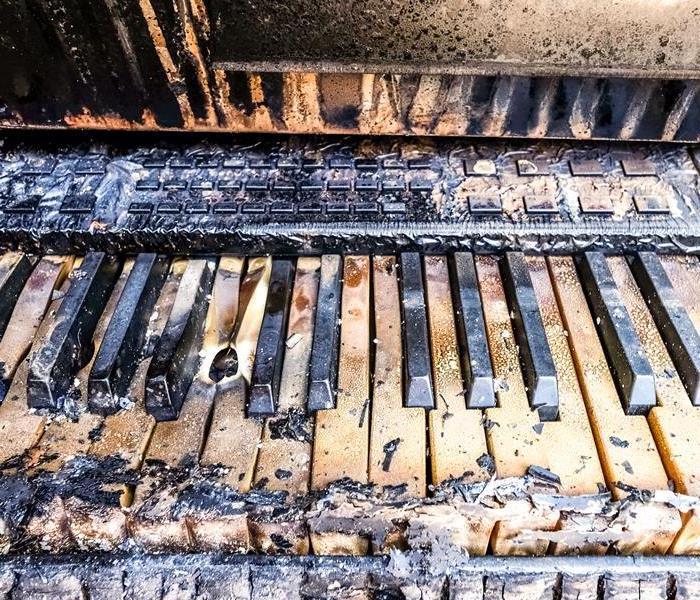 SERVPRO will help with everything from soot damage, to feather dusting when you have fire damage in your Mount Vernon home.
We will handle all your fire damage problems in your Mount Vernon residence.
Fire consumes materials within a short while necessitating tear down and rebuilding to restore the affected property to its preloss state. However, unique yet simple problems can prevent you from achieving the intended goal. Although the problems may appear mild, addressing them might not be easy unless you get help from professional fire damage restorers since they encounter such problems regularly in their line of work.
Dealing with Rust
Rust can develop after fire damage in your Mount Vernon home. Fire produces a wide range of debris, including fine ash and soot. Soot has acidic properties and tends to corrode metal items and metallic finishes on fixtures such as doorknobs and furniture stands. Rust causes stubborn stains on fabrics such as silk, wool, linen, and even synthetic fabrics. Such stains can also damage carpets. Our SERVPRO technicians use specialized rust removers such as oxalic-phosphorous acid solution, which alter stains chemically. We also pre-clean and apply a thin oil film on metallic items to prevent rust development.
Water Stains
Water plays different crucial roles in restoring fire loss sites, from the process of quelling the flames to cleaning up. However, water can also contribute to some of the problems you face. Water stains can be one of these problems. Such stains develop because of over wetting and appear as browning on fabrics. Our SERVPRO technicians can deal with such stains easily using peroxide water stain remover. The product works through oxidation.
Dislodging Soils That Need Mild Mechanical Action
As smoke moves through conventional currents, soot and other residues adhere to surfaces indiscriminately. While most surfaces are easy to clean, some might are too delicate and vigorous agitation or chemical action can cause more harm. Choosing a method that removes soils effectively without damaging the underlying material can help. Our SERVPRO technicians can choose from a wide range of cleaning methods depending on the conditions including:
Feather dusting
Vacuuming
Compressed air blasting
Soda blasting
Simple problems can ruin the outcome of a rigorous restoration process. Call SERVPRO of Skagit County at (360) 873-8744 to ensure all problems are addressed. We're Faster To Any Size Disaster.
If you would like to know more about Mount Vernon, click here.